Dr. Lenny Laureta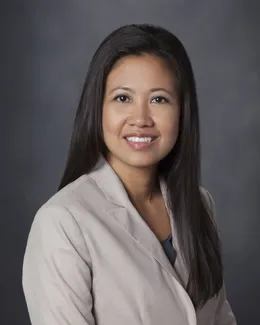 Dr. Lenny Laureta received her Bachelor of Science degree from Old Dominion University in Norfolk, Virginia, and earned her medical degree from the Edward Via Virginia College of Osteopathic Medicine in Blacksburg, Virginia. She completed her residency training at Sisters of Charity Hospital/State University of New York, Buffalo.
During her training, Dr. Laureta was the recipient of the AUGS Award for Excellence in Female Pelvic Medicine and Reconstructive Surgery and the AAGL Special Resident in Minimally Invasive Gynecology Award.
Dr. Laureta is board-certified in obstetrics and gynecology with special interest in minimally invasive gynecologic surgeries utilizing the Da Vinci® robotic system, conventional laparoscopy, and pelvic floor reconstruction for surgical management of pelvic organ prolapse. She also performs outpatient surgical procedures at the Sentara Leigh Hospital Ambulatory Surgery Center. She is fluent in English and Tagalog.